THE COUNTDOWN IS ON!
ONE DAY SALE this Friday
For One Day Only you can get tickets to any of the remaining shows in GET's 2011-12 Season at
HALF PRICE!


Looking for a unique gift idea? …Or just a great deal for yourself?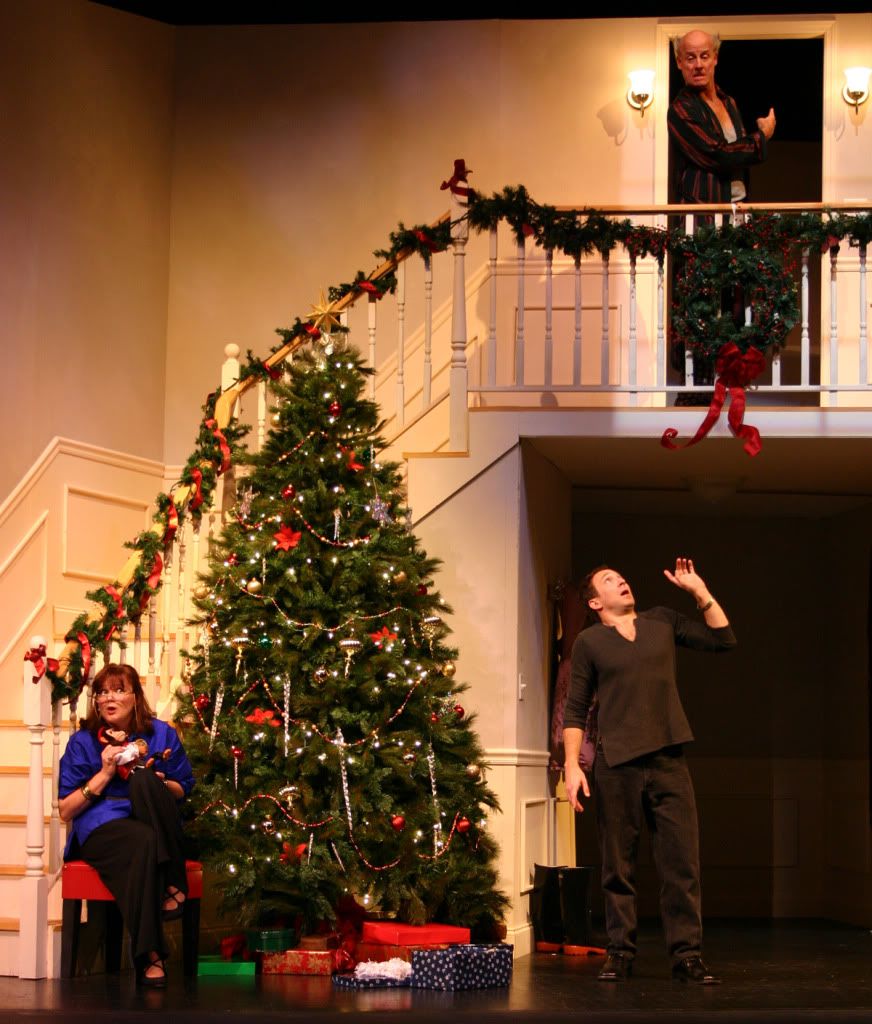 Shelly McCook, Chris Ensweiler and Peter Thomasson in Season's Greetings. Photo by C. Tedder.
 Shop from home during Georgia Ensemble Theatre's
One Day Sale on Friday, December 2nd.
For this one day only,  half price tickets will be available to all three of the remaining 2011-12 productions coming up this season:  Becky's New Car, The Foreigner, and the much anticipated Ring of Fire: The Johnny Cash Musical Show*.
GET's One Day Sale will begin at the start of the business day on
Friday, December 2nd at 10am, and will run through the day until 6pm.
  Half price discounts are available only with telephone orders.
  Patrons must call 770-641-1260
 and ask for the One Day Sale price in order to receive this terrific offer.
Seat location based on availability.  Seats will be assigned in order of your time of purchase.  Purchase is required at the time of your order. Discount offers may not be combined, and cannot be applied to previously ordered tickets.  All sales are final. 
* For more information on these plays and more on Georgia Ensemble Theatre,
click here
!


Becky's New Car

"When a woman says she needs new shoes, what she really wants is a new job. When she says she needs a new house, she really wants a new husband. And when she says she wants a new car, she wants a new life." Meet Becky Foster, a modern day American Everywoman stuck in middle age and middle management with no prospects for change. Enter a socially inept millionaire who offers Becky an enticing new life. You're invited to ride shotgun with Becky as she faces her own fork in the road on a wickedly funny, inventive and touching ride through the perils of middle age.

The Foreigner

The Foreigner may be one of the funniest American plays ever written as it uses every device in the comedy storehouse to make you laugh yourself silly! Charlie's shyness renders him helpless in conversation – so when a friend covers for him by telling the other guests in a rural Georgia mountain lodge that he is an exotic foreigner and speaks no English, Charlie ends up hearing more – MUCH more – than he should.

Ring of Fire




The Johnny Cash Musical Show

We're gonna raise the roof with this barn-burner of a musical that celebrates the songs of an American legend, The Man in Black himself, Johnny Cash. This thrilling show will feature an ensemble of many of your favorite GET singers and musicians who will make Ring of Fire an extraordinary theatrical event to add to our rich history of high energy, sold-out, foot-stomping musicals!
What a fun and unique gift idea for friends and family!  Or simply treat yourself to a wonderful time at the Theatre!
Mark December 2nd in your calendars now! 
The One Day Sale at GET.
Happy Holidays!
Regular single ticket prices range from $23-$36.
Georgia Ensemble Theatre is the Official Resident Professional Theatre Company at the RoswellCultural Arts Center, 950 Forrest St., Roswell, GA  30075. 
770-641-1260 
Visit our website at www.get.org.
This offer is only available for telephone purchases on December 2, 2011 between 10 am and 6 pm. Not valid with any other offer. Not valid for Season Tickets or Flex Passes.
Georgia Ensemble Theatre is a 501(c)(3) non-profit organization.