Agatha's New show opening Thursday, November 3rd
To view as a Webpage,
click here
You are receiving this email because of your relationship with Agatha's. Please
reconfirm
your interest in receiving email from us. If you do not wish to receive any more emails, you can
unsubscribe here
Greetings,
Hard to believe but the Holidays are fast approaching! Don't let entertaining your clients, friends and family be a mystery. One call and you can sit back and laugh your way through the Holidays. Join us for our Holiday Spectacle titled "Yes Virginia, Someone Killed Santa Claus". Opening Thursday, November 3rd running until Wednesday, January 11th, 2012. For Reservations Phone 404-584-2255. www.agathas.com for more info.
    The Cast of "Yes Virginia, Someone Killed Santa Claus"
Opening Thursday, November 3rd Running Until Wednesday, January 11th, 2012
   Ryan Girard

It's Ryan's favorite time of year!  The sights, the sounds, the smells!  Of course he's talking about the one time he allows himself to see his family.  Man, the smells.  He also enjoys getting to spread a little holiday cheer here at Agatha's!  In fact, this year he actually wrote, directed, and stars in this show.  So either he will feel totally validated at the end of the show, or he'll be crushed and you'll never hear from him again.  Either way, it should be fun to watch.  Come on out and cheer for him, or boo him completely, you are in charge of his destiny.
  Katie Kneeland

Katie has had such a busy year acting, she filmed 4 movies, 2 commercials, and was, most importantly, featured in the local news!  All except the local news was planned, and no matter what you might have seen, it wasn't her fault and she would love to explain in more detail, but the lawyers have told her to wait until the hearing.  But it's the holidays!  She's so excited and would drive to your house and drag you down to see this show, if she were legally able to drive anymore.  Again, she'll tell you more after the hearing.  So come on down to Agatha's and see her, because she legally can't come to you.
 Daniel Triandiflou

Dan has one word for the holidays.  It's not a big word, it's not a small word, it's more a medium sized one.  It encompasses everything he feels about the season.  You know that feeling you get when you hear all the songs, and see all the decorations, and then head to the mall and go thru the traffic, and all the people at the mall? Yeah, that's how he feels.  And then you get to drive home, after spending hours at the mall, and you never really got that one gift that you were looking for, and the parking lot was crazy, and WHAT IS THAT GUY DOING IN MY LANE?!?!?  Actually, now that he thinks about it all, he'd like to change his one word.  It's pretty short now. Come find out Dan's word at Agatha's this holiday season!
Amber Nash

It's been over a year since Amber's last show at Agatha's.  She was busy traveling the country promoting the animated series she's on.  It's tough, ya know?  To travel all over the country and talk about how you get to talk on television. Cuz that's what she does, she just talks and then they record it, and then you get to hear it.  It's not like you even see her.  And she doesn't look like her character, but some people think she does.  And she wants to set the record straight, she is not an animated character.  She's real!  Come see how real she looks at Agatha's for "Yes Virginia, Someone Killed Santa Claus!"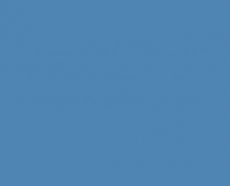 Overnight Packages available: Resident Inn Atlanta Downtown Take a look at the short Video of "Fun Seekers" and "Wanna-be Actors" from our "Next Bite At Twilight" Show. Gift Certificates Available…Great Gift Idea! Check out our New Video now showing on Comcast as well " What to do in Atlanta".  Can't come to us ? We'll come to you! Off-Site Shows when and where you need them. Lunch Shows as well. Call Rick for more info. 404-584-2255
Agatha's
161 Peachtree Center Ave
Atlanta, GA 30303

Info:404-584-2211 Res:404-584-2255  www.agathas.com

Downtown @ the coner of Peachtree Center Ave & Andrew Young International Boulevard
Email: ricky@agathas.com